The small creatures - Insects, Invertebrates and bugs
Beverly Joubert:
" The iridescent, emerald sheen of these hard-working dung beetles is a reminder to pay attention to the smaller species – not only can they make for striking photographic subjects, but without them, precious ecosystems would suffer. These beetles perform a vital service. They spend much of their time collecting dung, as a food source and breeding chamber, and depositing it in the ground. In doing so, they improve the quality of the soil and may also help control fly populations that would otherwise take advantage of an abundance of dung in which to lay their eggs. One animal's waste is another's haven! "
03-01-2020, 11:00 AM
( This post was last modified: 03-02-2020, 11:35 AM by BorneanTiger )
A Himalayan species of the butterfly, the Indian fritillary (
Argynnis hyperbius
), was found in the wild in
Wadi Wurayah National Park
, WWNP, in the UAE section of the Hajar Mountains in the Emirate of Fujairah, in January. This latest discovery brings the UAE butterfly total to 58 species. The record may also be a first for Arabia. The Indian fritillary is common in the Himalayan regions of Northern India, Afghanistan, Pakistan and Nepal, and it has also been found in southern Iran. Now a small number have made their way to Wadi Wurayah, where
Binish Roobas
 was able to photograph both a male and female of the species.
The butterfly was discovered during a visit to update earlier surveys of plant and insect diversity in Wadi Wurayah, following the exceptional fall and winter rains. Joining Roobas in the field were Gary Feulner, Chairman of the Dubai Natural History Group, Sami Ullah Majeed, WWNP Park Ranger, and Nuri Asmita, a WWNP biologist.
The new species is an opportunistic migrant that probably arrived to take advantage of the favourable conditions created by abundant rainfall from October until January. It is unlikely that they will remain for the UAE summer.
The newly found butterfly shows some similarity to the conspicuous but toxic resident butterfly known as the Plain tiger (
Danaus chrysippus
). That helps to protect it from predators, but also disguises it from scientific observers. In Wadi Wurayah, it was first seen flying among a group of Plain tigers, where it was difficult to distinguish.
Roobas told the Emirates News Agency, WAM, that, "It might easily have been overlooked in that group, but I noticed a slight difference in its size and colour and a greater difference in the way it flew." Based on his photographs, he could identify the species quickly from his experience with butterflies in South and Southeast Asia.
Roobas found two other new species of butterflies in the UAE in 2018, and he helped to investigate two other new species in 2014. He is a co-author, with Feulner, of an introductory catalogue of UAE spiders, and the two are principal co-authors of a forthcoming book on butterflies of the UAE, scheduled for publication this autumn.
Feulner commented, "A great deal of our current knowledge of the flora and fauna of the UAE comes from observations and investigations by independent amateur naturalists. Their efforts, including exploration, study and publication, should be encouraged, not restricted." 
https://www.wam.ae/en/details/1395302827557
Credit:
WAM
(
Emirates News Agency
)
*This image is copyright of its original author
*This image is copyright of its original author
Aside from other animals that I find interesting, (mainly mammals such as bears), ants have genuinely always fascinated me. Especially army ants (Eciton Burchellii). 
Unlike other ants, army ants never have a nest. And unlike other army ants such as Dorylus, Eciton are 100% nomadic and the entire colony travels their entire lives. 
*This image is copyright of its original author
Classes formed by two: Soldier (front) Worker (back).
Despite the wide variety of other ant species in South America including bullet ants, leaf cutter ants, fire ants and Argentine ants, army ants are truly the dominant species. They can displace hundreds of thousands of insects and animals from their habitats within a single day.
And form bridges made out of their own bodies to cross borders.
*This image is copyright of its original author
All while being completely blind.
I didn't exactly have an aim for this post, I just thought I would share this information as I found it very interesting.
Nature crisis: 'Insect apocalypse' more complicated than thought
: 
https://www.bbc.com/news/science-environ...ztiTsY2zqs
By Matt McGrath
Environment correspondent
23 April 2020
Image copyright GETTY IMAGES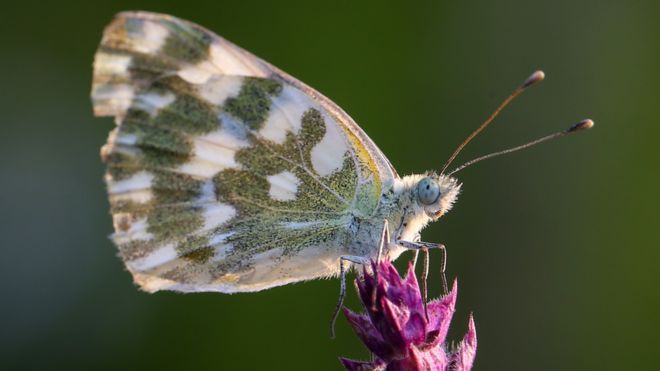 *This image is copyright of its original author
The global health of insect populations is far more complicated than previously thought, new data suggests. Previous research indicated an alarming decline in numbers in all parts of world, with losses of up to 25% per decade. This new study, the largest carried out to date, says the picture is more complex and varied. Land-dwelling insects are definitely declining the authors say, while bugs living in freshwater are increasing.
- Humans 'threaten 1m species with extinction'
- Exploiting nature 'drives outbreaks of new diseases'
- Insect decline may see 'plague of pests'
- Cranes make comeback in Britain's wetlands
- Reports of the rapid and widespread decline of insects globally have caused great worry to scientists.
Image copyright GETTY IMAGES: Mayflies have benefitted from cleaner water legislation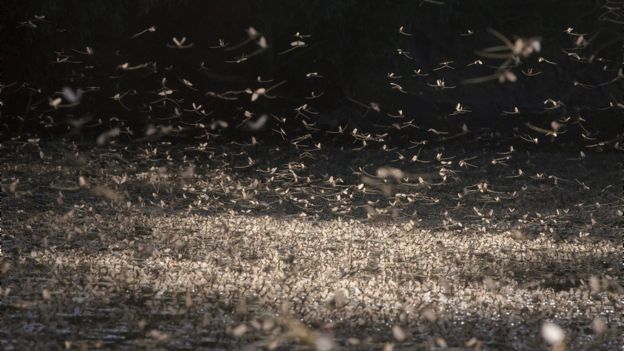 *This image is copyright of its original author
The creatures are among the most abundant and diverse species on the planet and play key roles, from aerating the soil to pollination and recycling of nutrients. Case studies, such as one from nature reserves in western Germany, indicated a dramatic fall, with around a 75% decrease over 27 years. Many other, similar reports have followed. But many of these were specific to a region or a species. This new study, the largest on insect change to date, aims to give a more complete understanding of what's really happening to bugs worldwide. Drawing on data from 166 long-term surveys across 1,676 sites, it paints a highly nuanced and variable picture of the state of insect health.
Image copyright GETTY IMAGES: Grasshoppers are one of the species to have suffered significant declines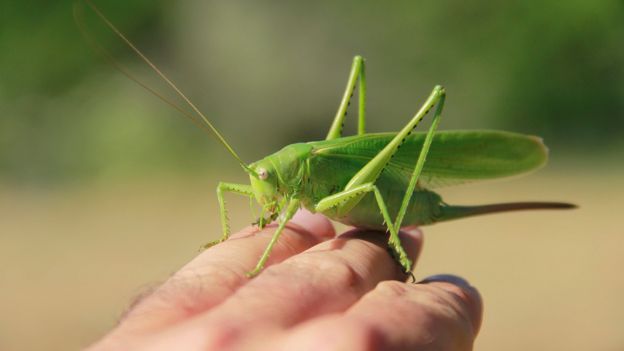 *This image is copyright of its original author
The compilation indicates that insects like butterflies, ants and grasshoppers are going down by 0.92% per year, which amounts to 9% per decade, lower than many published rates. This is not as bad as previous reports but the authors stress that it is still substantial. "That is extremely serious, over 30 years it means a quarter less insects," said lead author Dr Roel Van Klink, from the German Centre for Integrative Biodiversity Research. "And because it's a mean, there are places where it is much worse than that." Many people have an instinctive perception that insects are decreasing - often informed by the so-called "windscreen phenomenon", where you find fewer dead bugs splattered on cars. The researchers say it's real. "Many insects can fly, and it's those that get smashed by car windshields," said Prof Jonathan Chase, another author from the German Centre for Integrative Biodiversity Research. "Our analysis shows that flying insects have indeed decreased on average."
Image copyright OLIVER THIER: Water-based insects such as common water striders have increased in numbers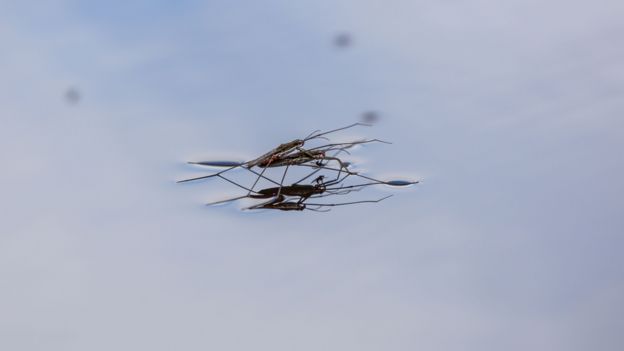 *This image is copyright of its original author
"However, the majority of insects are less conspicuous and live out of sight - in the soil, in tree canopies or in the water." The losses were strongest in the US West and Midwest and in Europe, especially in Germany. Trends in Europe have become more negative in recent years, with the biggest declines since 2005. However while many land-based species are declining, the new study shows that insects that live in fresh water, like midges and mayflies, are growing by 1.08% per year. This positive trend was strong in northern Europe, in the western US and since the 1990s in Russia. The researchers believe this is because of legislation that has cleaned up polluted rivers and lakes. However the increase in water based insects will not compensate for land losses. "They are just a fraction of land based insects, not more than 10%," said Dr Van Klink. "The area of freshwater we have on earth is just a small percentage of the total land mass, so the numbers of freshwater insects will never be able to compensate for the terrestrial insects." The scientists say there is no smoking gun on insect declines but they find the destruction of natural habitats due to urbanisation, to be key. This finding about habitat destruction has been echoed in other major pieces of research on biodiversity, including last year's IPBES Global Assessment.
Image copyright GABRIELE RADA: A European orchard bee helping to pollinate some flowers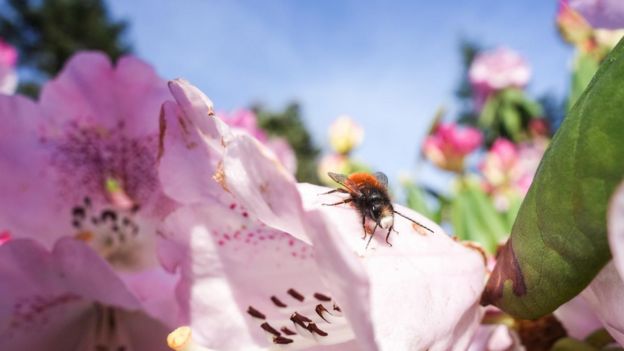 *This image is copyright of its original author
The overall picture is complex - even in close geographical areas, some insects can be doing well next door to members of the same species who are struggling. Ann Swengel, another author on the paper has spent more than 30 years studying butterflies in pars of the US. "We've seen so much decline, including on many protected sites. But we've also observed some sites where butterflies are continuing to do well," she said. "It takes lots of years and lots of data to understand both the failures and the successes, species by species and site by site." While the findings are complicated the authors believe they offer hope for the future. "We believe that because we see these increases in fresh water insects, that are related to legislation being put in place, it makes us hopeful that if we put in place the right types of legislation for land insects we can also make them recover," said Dr Van Klink. "The nice thing about insects is that most have incredibly large numbers of offspring, so if you change the habitat in the right way we will see them recover really fast."
The study has been published in the journal, Science.
Unexpected outcome...
" Mantis flips the game of life on a bewildered lizard "
Daniel Rosengren:
" You might be tempted to think that this is some kind of Swallowtail butterfly, but, this is actually a moth called Green-banded Urania. Like the Swallowtail butterflies and unlike most other moths, these moths are active in daytime. The mainly live along rivers in the Amazon rainforest. The larvae feed on the plant Omphalea that is so toxic that few other animals can eat it. Manu National Park, Peru. "
Users browsing this thread:
1 Guest(s)