Tiger Predation
@
BARKA
Thanks for the suggestion. Haven't read the book.. 
Having said that, you've turned your car towards getting banned, & floored the accelerator... Mend your tone & language.
Noone is shooting down your opinions. Do actually READ what other people are saying. 
For example, you've completely ignore this part:
Quote:But what @CrysOmega meant by "

we do not know the conditions of the big male bear, we do not know exactly if it was so big

"..is that we don't have any follow-up info.

We don't know how old it was... We don't know if it was sick/injured... We don't know whether it was hibernating (a bear's most vulnerable state)...

Your own source agrees with me that most attacks happens against hibernating bears. Now, you can't start name-calling, for me pointing out the norm from the exception.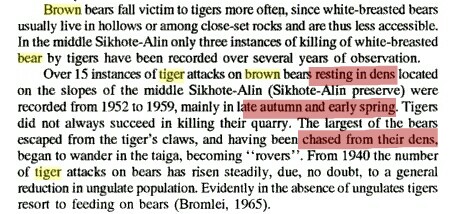 *This image is copyright of its original author
"Everything not saved will be lost."


Users browsing this thread:
4 Guest(s)