Policies & Politics
Modiiiii.......
Centre's nod for mining in 170,000 hectares of forest in Chhattisgarh
Quote:Hasdeo Arand is one of the largest contiguous stretches of very dense forest in central India, spanning about 170,000 hectares.
*This image is copyright of its original author
The Union environment ministry has given environmental clearance for open cast coal mining in Parsa in Chhattisgarh's dense Hasdeo Arand forests. (Photo by Manoj Kumar/ Hindustan Times)
The Union environment ministry has given environmental clearance for open cast coal mining in Parsa in Chhattisgarh's dense Hasdeo Arand forests, in a decision that could have far-reaching consequences for forest cover conservation in India.
Hasdeo Arand is one of the largest contiguous stretches of very dense forest in central India, spanning about 170,000 hectares. Parsa is one of the 30 coal blocks in Hasdeo Arand and is owned by the Rajasthan Rajya Vidyut Utpadan Nigam Ltd (RVUNL).
The mine, which has a capacity of 5 metric tonnes per annum (MPTA), will be operated by Rajasthan Collieries Limited (RCL), a unit of Adani Enterprises Limited. It received stage 1 forest clearance in February this year, but the minutes of the forest advisory committee's meeting highlighted that a section of the 841 hectares to be diverted for the mine lies in very dense forest.
The Parsa mine – open cast mining involves digging for coal after removing all the vegetation and soil from the area -- came up for consideration of the environment ministry's expert appraisal committee (EAC) thrice before clearance was finally granted on February 21, 2019.
Earlier, in its February 15, 2018 meeting, the EAC had sought the State Tribal Welfare Department's comments on the status of gram sabha consent for the project and the impact on tribal populations. It also sought the state wildlife board's opinion on the impact of mining on the elephant corridor that runs through the forest.
In its July 24, 2018 meeting, the EAC again sought the same clarifications. The minutes of the meeting suggest the RVUNL submitted information on these two queries in September 2018 but there are no details on whether gram sabha consent was taken. The EAC also enquired whether there were pending legal cases related to coal mining in Hasdeo Arand.
There are two cases pending in the Supreme Court — a petition by Chhattisgarh-based lawyer Sudiep Shrivastava seeking de-allocation of RVUNL's Parsa-Kente Extension coal block (adjoining Parsa open cast mine) in Chhattisgarh and cancellation of the joint venture and coal delivery agreement with Adani Enterprises Limited; and another petition by RVUNL seeking relaxation of the National Green Tribunal's direction restricting mining in certain forest areas of Chhattisgarh.
The forest advisory committee sought the opinion of the additional solicitor general (ASG) on considering clearance for Parsa mine in view of these pending cases. After the ASG observed that "the pending case has no bearing with the Parsa coal block as such," the forest advisory committee went ahead with giving in-principle forest clearance to the mine.
The minutes of the EAC's February 21 meeting, however, states that environmental clearance granted to Parsa mine is subject to pending matters in the Supreme Court and Chhattisgarh high court on coal mining in the state.
The EAC has laid down other conditions too, such as a third-party assessment (by a technical institution or agency) of environmental compliance once every three years.
On February 20, the Chhattisgarh Bachao Andolan wrote to the EAC on environmental and legal concerns related to the project. In a letter, it suggested that two villages in north Chhattisgarh's Surguja district complained to the district collector that gram sabha consent was allegedly forged.
Another issue raised by activists and legal experts is that forest clearance to an adjoining mine on the Hasdeo Arand fringe -- Parsa East and Kete Basao captive coal block -- was granted on condition that the Chhattisgarh government would not allow opening up of the main Hasdeo Arand area. However, the Parsa open cast mine that was granted clearance last month is in the core Hasdeo Arand forests.
"Apart from pending legal issues and procedural lapses, the grant of approval [for open cast mining at Parsa] completely goes against the precautionary principle that is the need of the hour. Initiating mining will fragment one of the last remaining contiguous forest patches in central India, violate forest rights and increase human-wildlife conflict," said Kanchi Kohli, a legal researcher at the Centre for Policy Research (CPR) in Delhi.
In 2009, the environment ministry categorised Hasdeo Arand as a "no-go" area for mining for its rich, unfragmented forest cover. Environment activists fear the approval for mining will likely be detrimental to forest conservation.
"Environmental clearance issued to Parsa mine is illegal because the forest advisory committee had earlier held that Hasdeo Arand cannot be opened up for mining. The Forest Survey of India, in a 2014 report, had recommended that Hasdeo Arand should be inviolate for mining" said Shrivastava, the lawyer who has moved court for de-allocation of a coal block adjacent to Parsa. RVUNL, which owns Parsa, said it has all necessary permissions. "We have received all permissions except a final forest clearance, which will come through anytime. The cases pending in the Supreme Court are related to other coal blocks, so they will not affect this project," said SS Meena, director (technical) at RVUNL.
An Adani Group spokesperson said: "The Adani Group is a responsible corporate citizen and it is evident from our care for the environment and communities. Besides mining responsibly, Adani Group has interests in solar power, city gas distribution and road construction, among others, in the state of Chhattisgarh. We are committed to the people and ecology of Chhattisgarh and the country's energy security in all our endeavours.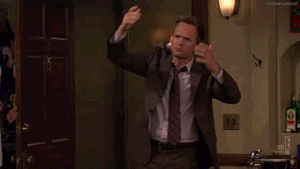 *This image is copyright of its original author
****
80 leopards shot dead as human settlements expand in Galiyat
*This image is copyright of its original author
PHOTO: REUTERS
Human-leopard conflict is a challenge for people living near the leopard habitat. This problem is especially prevalent in Galiyat where as many as 80 common leopards were killed either in self-defence or retaliation. These incidences have been recurring during the last 25 years in areas having corridors connected to Murree, Kashmir, Thandiani and Kaghan Valley. Up to 12 humans mostly women were also killed by leopards in same period beside 32 others who sustained injuries. Similarly more than a 1,000 cattle was also killed.
This was disclosed by Wildlife District Forest Officer (DFO) Iftikhar Ahmed in an interactive session with the media in Abbottabad on Friday. He stated that the increased population from expansion of human settlements has been constricting the natural migration corridors of the leopards.
As large predators, leopards require extensive home ranges. Habitat fragmentation is forcing leopards to pass through human settlements, and while migrating they are more likely to come in contact with people. While showing two common leopards in the cages made in the Wildlife Office, he informed that due to weather severity they cannot be transported to
Lalazar Zoo
in Nathiagali.
ftw
Wildlife DFO stated that Abbottabad Wild Life Division comprises two districts and four wildlife departments with a total area of 3,694sq km, which has 22 blocks and 102 beats. Its activities include conservation, protested area management, habitat improvement interventions and hunting regulations and promotion of eco-tourism.
Regarding conservation education, he briefed the media that they have formed wildlife clubs in 16 schools where lectures and excursion were made for awareness raising campaigns for communities.
Similarly, community organisations and park management committees were formed in Balakot, Malach, Kundla and Mohra which he claims are unique feature of the wildlife department. He went on to add that the number of activities for promoting eco-tourism included development of tracks, biological interpretation board, information centre, Lalazar Wildlife Park, a souvenir shop, camping sites and tuck shops.
Replying to a query, he stated that the compensation of livestock killings were made to a number of people during the last three years and an Endowment Fund amounting to Rs
66.770 million
has been made for sustainable conservation based interventions. Replying to another query he accepted that the department faced problems during the winter when shifting the zoo from Nathiagali and looking for alternative options besides a small set up established in the wild life office in Abbottabad.
India's Government Sets up for a Battle Over Indigenous Forest Land Rights
Quote:The Indian government proposes a draconian forest law to take land away from indigenous people.
As the election season is on us in India, there have been some disturbing developments going on in the country, chiefly led by the Bharatiya Janata Party (BJP), the party in power currently. More or less confident that they will return to power, the party is preparing for a second round – and trying to gain control over resources that were somehow not completely taken over already during the last five years.
The revision of the colonial-era Indian Forest Act 1927, with more draconian amendments, is one such step, with the goal being to gain control over Indian forests
.
(The only reason in which I shouldn't rebuke BJP)
If the BJP comes to power again, the bill may get passed in India's parliament
. That a majority of the Indian population cares
so little about indigenous peoples and the forests
that this is not an issue the BJP would be dealing with during election season is another concern, but let's see what the bill's passage would mean for India.
In practice, the Forest Department of India, which enjoyed great deal of impunity under
Indian Forest Act 1927
, systematically
refuses to accept the Forest Rights Act (FRA) 2006
in practice even
13 years after it was introduced
.
That notwithstanding, at least the indigenous people and forest dwellers had a chance at legal recourse. The current government, with the proposed bill, will make the lives of indigenous people worse than under Indian Forest Act 1927, which, to start with,
was introduced by the British in colonial times to exploit Indian forests for their resources
, which were useful in running the vast empire and its wars.
First of all, it will be a moral battle for the government to explain why it is trying to overhaul an extremely regressive law, which should have been repealed anyway.
A Delhi high court lawyer who requested anonymity noted that "while it is perfectly legitimate to bring notifications to an existing law, you cannot bring revisions to the older law on the same subject." So, even the legality of it seems to be in question.
While the Indian Forest Act 1927 made British rulers and later the Indian government the owner of the forest lands, the BJP has now introduced extremely punitive actions against the real owners, i.e., the indigenous people.
The government officials and even armed forces have protection of the government to take action – even an armed response – against indigenous peoples and other forest dwellers. The officials are safe from prosecution: the similarity of this clause with
Armed Forces Special Protection Act (AFSPA)
is uncanny. The AFSPA is a law enforced in undeclared conflict zones in India, giving power to the armed forces to investigate and
kill without the fear of prosecution
.
In the proposed bill, the onus to prove innocence has been shifted to the accused. The crimes associated with forests and indigenous peoples could be an easy guess –
for example, resisting the takeover of forest land for mining and other such purposes
.
Quote:Even entire villages could be held guilty and punished if the government "feels" they are not cooperating . The role of gram sabhas – village committees – which had the decision making power under FRA, has been dissolved entirely. The final right of call lies with the Forest Department.
Basically, the indigenous people are going to be completely
at the mercy of the government, without any real rights or agency
. Given the conditions that are being constructed, it seems inevitable that they will be compelled to leave their forests and become a part of the large cheap labor pool – forced to live a life without basic sustenance, security, or dignity at the margins of big cities.
Even more astounding is the fact that the central government can rule over the state governments if they do not agree how their forests should be used – clearly not in the spirit of the federal structure of India. The central government, ideally, should not be interfering in how the states deal with their resources.
Quote:Just a few weeks ago, the government released

170,000 hectares of pristine forest land in Chhattisgar

h – a central Indian state – for a

private coal project of Adani group

, one of the biggest corporations in India. Consider that the Adani group has been severely criticized for a proposed coal mine in Queensland, Australia, and the project hasn't been able to take off. It is astonishing that India takes no consideration of environmental concerns and gives away pristine forest land to such a company. (Idiotic and greedy BJP again)
With the proposed bill,
not even an inch of forest in India is safe
.
Forest rights activists in India think that this struggle against the proposed bill will bring the minorities together, i.e., the "indigenous people and other forest dwellers", who are usually
Dalits
. While that is still to be seen, sharing natural resources where the forest dwellers already didn't have many rights over the land has only
strained their relationship
in the past. The chances of tensions getting worse are much higher, given the historicity of the problem.
Currently, despite the FRA explicitly giving them rights over forest produce, the indigenous peoples face problems with the Forest Department officials on a regular basis, but with the proposed bill, they stand to lose the land – and
their lives
. Activists are expecting a
long drawn blood bath in Indian forests
.
1.2L hectares of forest lost in 5 years of NDA or BJP government. Well Done Modi
*This image is copyright of its original author
Between 2014 and 2018, the forest loss was 1,22,748 ha with the maximum loss being reported in the year 2016 (30,936 ha) and 2017 (29,563 ha).
(DH File Photo)
In five years of NDA rule, India lost
more than 1,20,000 hectares of primary forests
, which is nearly
36% more than the loss of forest and tree cover between 2009 and 2013
.
Between 2014 and 2018, the forest loss was 1,22,748 ha with the maximum loss being reported in the year
2016 (30,936 ha)
and
2017 (29,563 ha)
.
Quote:In contrast, the casualty in the UPA-2 (Congress government) regime between 2009 and 2013 was

77,963 hectares,

while 87,350 ha of tropical forest disappeared in 2004-08 when UPA-1 was in power (Congress government).
@
Lycaon
The latest data came from the University of Maryland, which used
Nasa satellite images
to look into forest loss trends all over the world.
The data has been released by the Global Forest Watch, an arm of the World Resources Institute (WRI), a US-based non-governmental organisation.
Indian forest and tree cover loss was
21,942 ha in 2014
, which dropped to 20,997 ha next year before shooting up in 2016 and 2017. Subsequently there was a dip in 2018 when the forest loss figures stood at 19,310 ha.
The maximum losses in the
UPA regimes
, on the other hand, were reported in 2008 (20,702 ha) followed by 2004 (19,166 ha) and 2012 (18,804 ha).
The survey based on satellite images doesn't provide any explanation on the causes behind such
mammoth forest loss
— cumulatively
3,10,625 ha since 2002
— particularly for the period
after 2016
.
"Global Forest Watch has a driver data-set available that assigns one of five dominant drivers to tree cover loss from 2001-2015. Unfortunately, we don't have this information for 2016-2018, but we are working on updating this data-set," Elizabeth Goldman, a WRI researcher, told DH.
Going by the existing data-set,
mining, logging and shifting cultivation
were the
major causes
of forest loss in India up to 2015.
The forest cover loss has led to an increase of carbon dioxide in Indian atmosphere by
101-250% up to 2017
, (watdafaq
) according to a different analysis by the WRI.
Globally, however, India is not a major forest-losing nation. In 2018, the tropics lost 3.64 million hectares of essential primary rainforest, an area larger than
Belgium
.
Brazil, Indonesia, Congo, Colombia and Bolivia
make up over two-thirds of the total area of loss.
In 2002,
Brazil and Indonesia
used to account for
71% of forest loss
, but the trend has changed. The world lost
12 million hectares
of tropical tree cover in 2018, an area the size of
Nicaragua
, or
30 football fields per minute
.
This is the fourth highest annual loss since record-keeping began in 2001.
Ireland plans to plant 440m trees by 2040
Farm land to be used for some of the 8,000 hectares of new forestry every year. The target is for 70% coniferous trees and 30% broad leaf. 
*This image is copyright of its original author
Twenty-two million trees are to be planted every year in Ireland over the next two decades as part of a plan to tackle climate change, the Government has said.
While the Government's climate action plan, published in June, proposed 8,000 hectares – or 19,768 acres – of new forestry every year in a bid to capture carbon emissions, it did not specify the number of trees involved.
In its latest calculations, it suggests this will involve 2,500 conifers or 3,300 broad-leaf trees for every hectare planted.
The target is for 70 per cent conifers and 30 per cent broad leaves.
"The climate action plan commits to delivering an expansion of forestry planting and soil management to ensure that carbon abatement from land-use is delivered over the period 2021 to 2030 and in the years beyond," a Department of Communications Climate Action and Environment spokeswoman said.
"The plan sets out key actions to be taken by the Department of Agriculture.
"The target for new forestation is approximately 22 million trees per year. Over the next 20 years, the target is to plant 440 million."
The ambitious plan would mean a significant shift in the use of farming land in Ireland.
The climate action report acknowledges a lack of enthusiasm among the farming community for forestry.
A key part of the plan will be to persuade farmers to designate some of their holdings for tree-planting in the future.
Government-organised town-hall-style meetings are being held throughout the country to encourage communities to support the targets.
Also proposed under the plan, is a massive increase of electric vehicles (EVs), up by an average of 100,000 annually over the next decade, to reach almost one million EVs by 2030. Some 50,000 homes will need to undergo retrofits each year to meet the the plan's targets.
[The announcement comes about 
two months after a study found
 that planting more than 500 billion trees was the "most effective" climate change solution available.
---
Users browsing this thread:
1 Guest(s)