Tiger Predation
Buffalo wounded and incapacitated by Tiger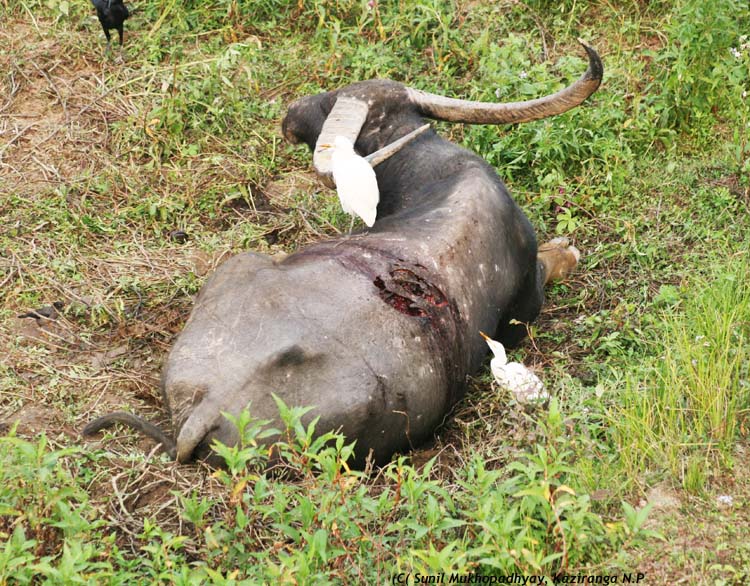 *This image is copyright of its original author
"Wounded and incapacitated by tiger attack
After entering Kohora we spotted this huge water buffalo lying wounded and incapacitated by tiger.
On the third day as we were returning, we found it dead."
http://www.indianaturewatch.net/displayi...?id=299448
This is what the photographer said in one of his comments
"I have checked with forest department personnel and they confirmed that it was a tiger attack. At some distance away we saw carcass of another water buffalo killed by tiger. It was within Kohora range of Kaziranga"
Users browsing this thread:
2 Guest(s)