Tiger Predation
(09-12-2018, 07:53 PM)

Pckts Wrote: @parvez 
Gaurs come in many sizes,  most females aren't super impressive and well within the capabilities of most Tigers I've seen, the same for Cape buffalos and Lions. It's the big Bulls of either species that are ah inspiring, it makes you realize the true strength of these big cats. But those feats of strength are usually outliers.
Gaurs are bigger animals than cape buffaloes (on average and at maximum). When it comes to Big Bulls it's gaurs all the way. 
I see many people try to fit gaurs and cape buffaloes in the same weight category, that's totally wrong. It's just like downsizing gaurs.
We may compare water buffaloes to Gaurs but still they are smaller than gaurs.
Here is a comparison made by Roflcopters I guess (not sure though).
It gives us a rough idea on these animals.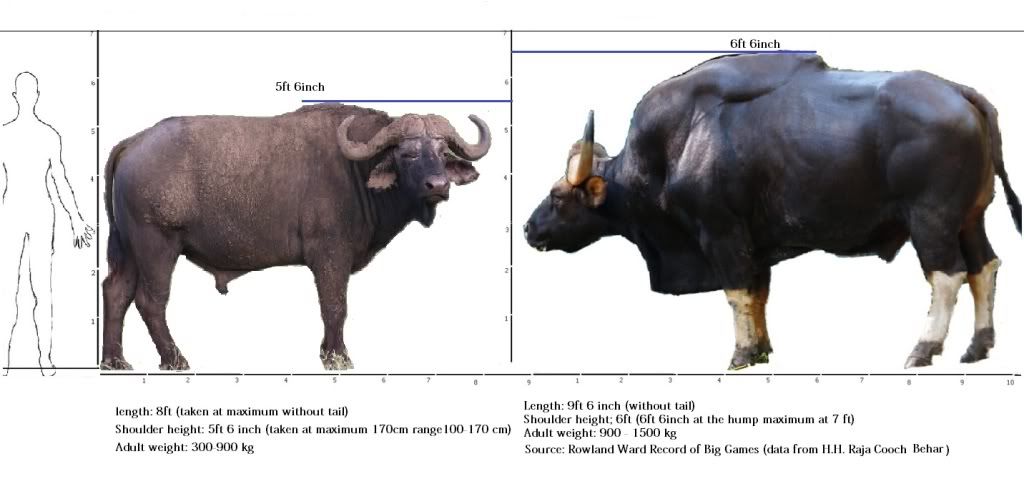 *This image is copyright of its original author
Users browsing this thread:
4 Guest(s)