Tiger Predation
It is a dream for anyone visiting Dhikala, Corbett to witness a tiger in the grasslands. I was fortunate and lucky as well, to watch a young tigress stalk a wild boar in the Dhikala chaur, with the majestic Ramganga and the lovely elephants in the backdrop. The tigress stalked the boar right from the forest's edge till the water's edge. Ultimately the boar escaped... I was happy to capture a few frames..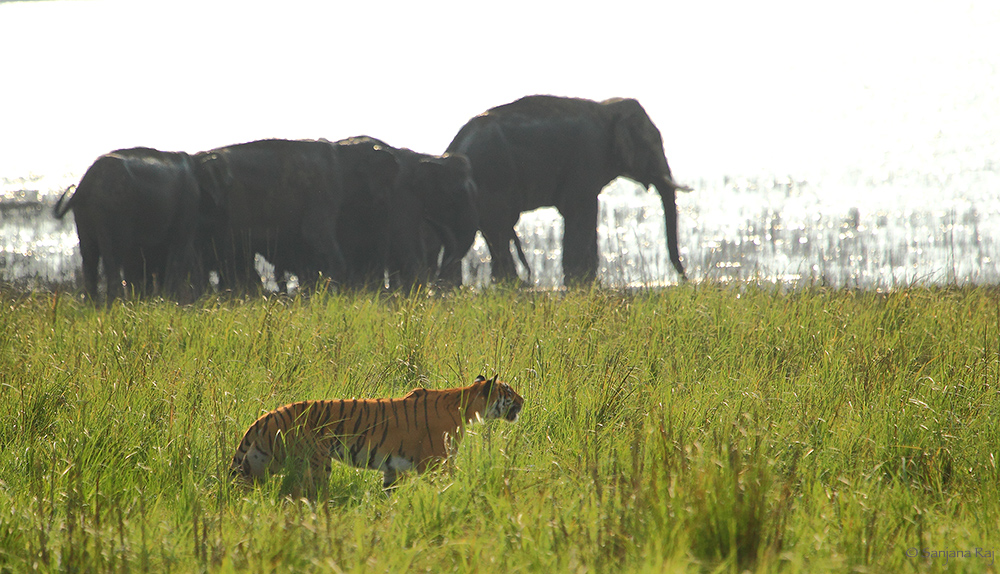 *This image is copyright of its original author
http://indianaturewatch.net/displayimage.php?id=477282
This is a very rare snap of a tiger and spotted deer together in a single snap. Usually we don't find them together in a single shot. When we arrived at the spot, we thought is a normal with the spotted deer loitering in the jungle. But then we recognized that there is tiger behind the bushes. We all were astonished to see him and thought that we would get are first chance to shoot a tiger hunting for his prey. The tiger moved towards the dear….. The situation was very thrilling. We were very surprised to notice that there was no calling, and no chasing. The tiger just passed by the spotted dear just ignoring him. He didn't even gave it a look, the dear was alert but he somehow knew that he as safe. Then we realized that the tiger might had his stomach full. There is unknown way of communication between the wild animals. We people have many disbelieves about the tiger. The tiger is not cruel, he does not kill every time and everybody who is in front of him. The tiger does not kills unless he is hungry. We go to the jungle with a particular mindset but each time we might not experience the same. It is very challenging to predict things happening in the wild.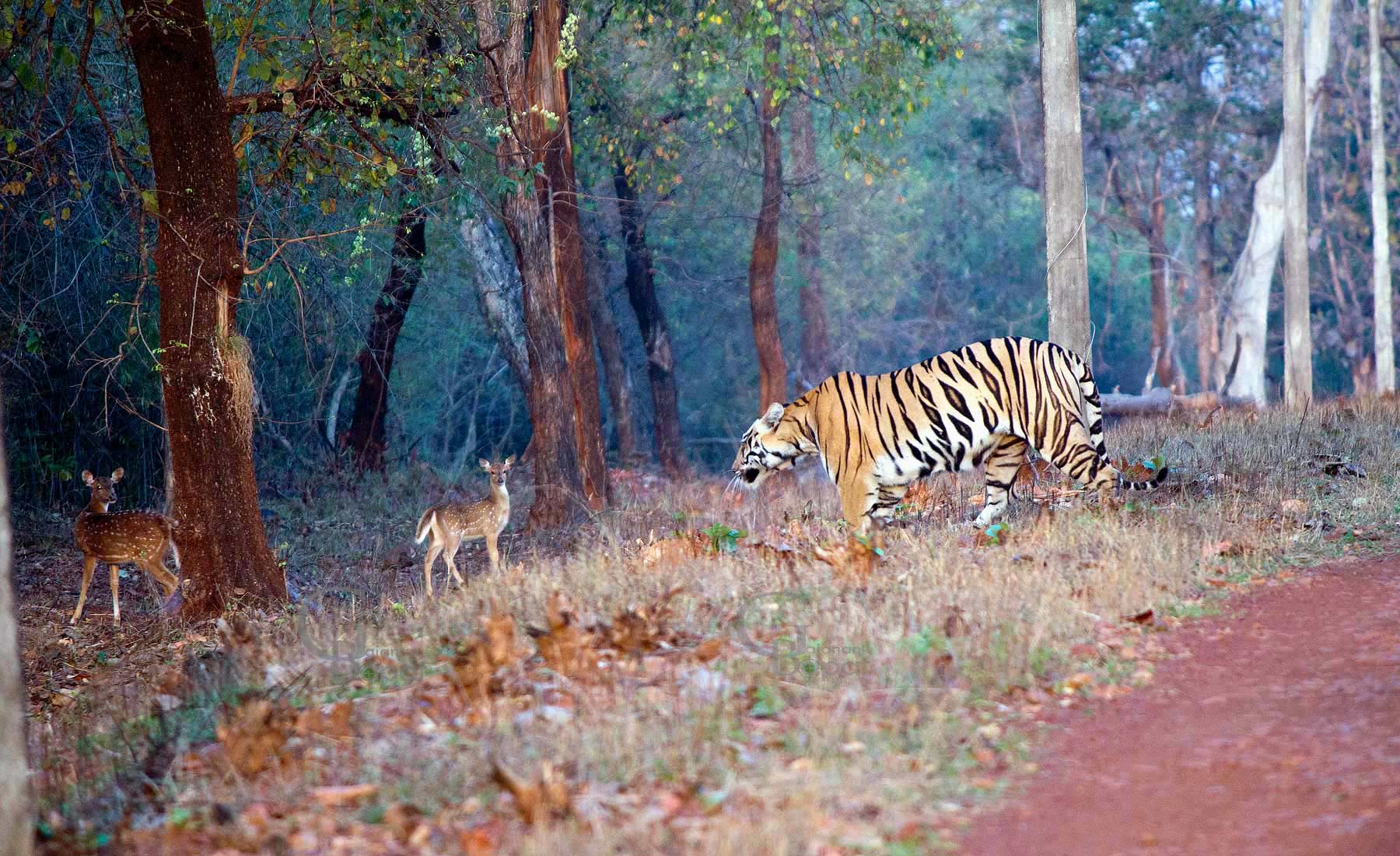 *This image is copyright of its original author
http://indianaturewatch.net/displayimage.php?id=477112
Users browsing this thread:
4 Guest(s)