Tiger Directory
Name               : Machali=Machli=T-16
Location           : Ranthambore National Park
Year of Birth    : Unknown
Ancestry           : Unknown
Status               : Live
Sex                   : Female
Species             : panthera tigris tigris
Nicknamed the lady of the lakes, she was the darling of Ranthambore. 
The original Crocodile Hunter. She was the daughter of another tigress called Machli but someone mistook her for her mother and the name carried on. 
She had 5 litters of which she raised 9 cubs to adulthood. She was a fiercely dedicated mother and had many battles with larger male tigers to protect her kills and her cubs. Machli is the highly photographed wild tiger in the world and she was followed by B2 in the second place, hence she won an award for that.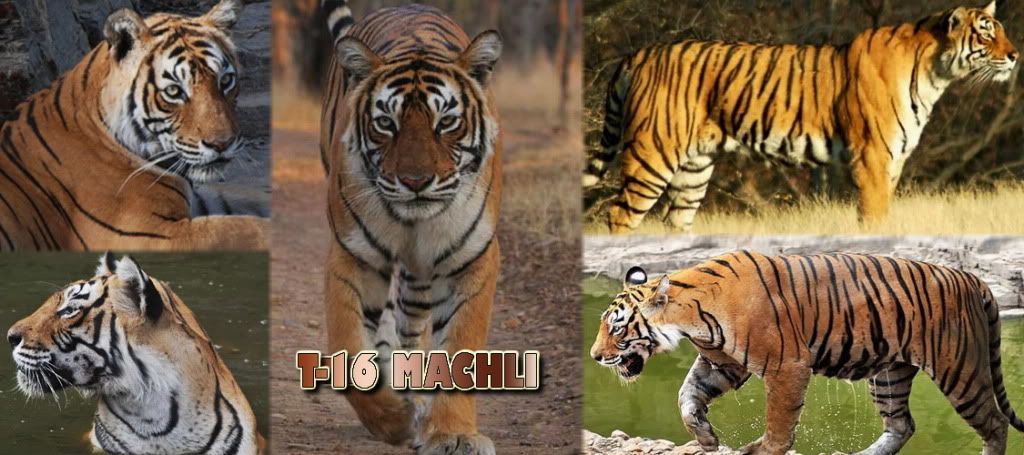 *This image is copyright of its original author
Users browsing this thread:
1 Guest(s)