Tiger Directory
Name : C9=Mukunda
Location : Bhandavgarh National Park
Year of Birth : 2009
Ancestry : Son of Bokha male tiger and Chameli tigress, brother of C10 and C11
Status : LIVE
Sex : Male
Species : panthera tigris tigris
 
Mukunda was born in mid-winter of 2009 and grew up in the Baghdalaka cave (where tiger footprints are said to be found on its roof) and spring area with his two siblings - sister C11 and brother C10.
The fourth litter of Chameli and Shaki, Mukunda's sister was killed when she was 18 – months – old – the victim of another tiger moving in the area.
Mukunda male is the one who defeated Bokha and took over his territory. Injuries caused by Mukunda led to Bokha's death. Mukunda male is considered to be a very aggressive and a ferocious cat by the park officials.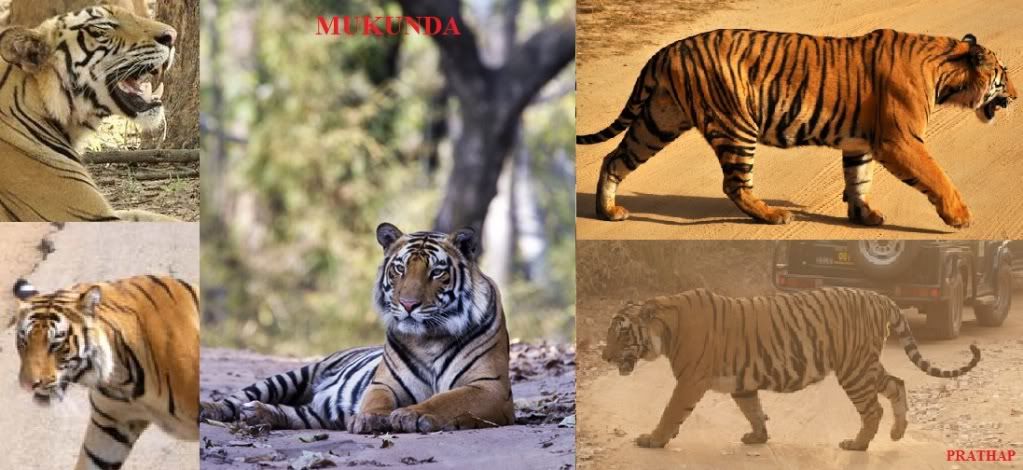 *This image is copyright of its original author
Users browsing this thread:
2 Guest(s)