Animal News (Except Bigcats)
05-14-2019, 10:36 AM
( This post was last modified: 05-14-2019, 10:42 AM by BorneanTiger )
I had been wondering what the nuclear tests in the Pacific Ocean during the Cold War (a period of tension between the USA-led West and USSR/Russian-led Eastern bloc, in which they didn't fight a direct war, but had proxy wars, as in, support countries or groups that would do the fighting on opposite sides) would do to the ecosystem there, and an answer is here: 
https://edition.cnn.com/2019/05/13/asia/...+-+Asia%29
"
Decades after the nuclear bomb tests of the Cold War, traces of radioactive carbon have been found in the deepest parts of the ocean.
Crustaceans found in the deepest trenches of the Pacific Ocean showed high levels of radioactive carbon in their muscle tissues, according to a study published in the journal 

Geophysical Research Letters

 in April.
The "bomb carbon" found its way into their molecules from nuclear tests performed in the 1950s and '60s -- and it's been found miles down into the ocean where these creatures live. The results show how quickly human pollution can enter the ocean's food chain and reach the deep ocean, according to the study's authors.
It's a disturbing discovery that shows how the actions of humans can harm the planet.
"We didn't expect such high levels of carbon-14 (radioactive carbon)," co-author Weidong Sun, a professor of marine geology at the Chinese Academy of Sciences in Qingdao, China, told CNN. "That means the ocean has been polluted by human activities."
"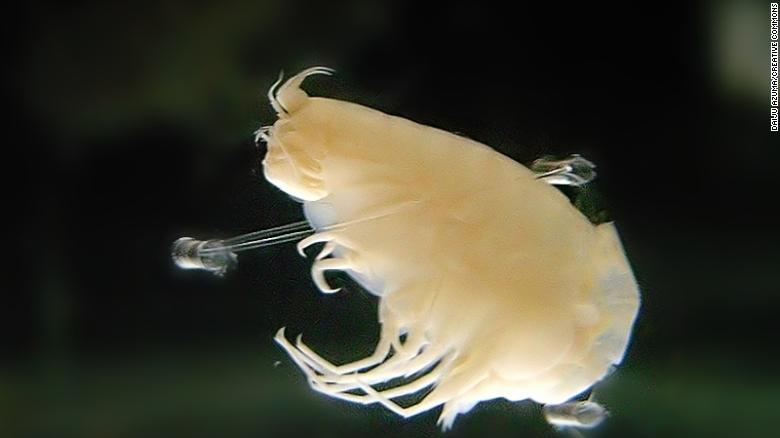 *This image is copyright of its original author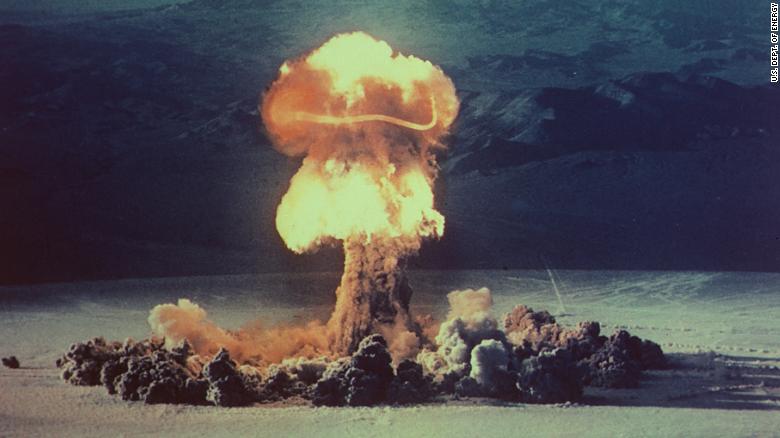 *This image is copyright of its original author
The study by Chengde
et al
., linked in blue to the phrase "Geophysical Research Letters" above: 
https://agupubs.onlinelibrary.wiley.com/...18GL081514
A reason why people tend to be vegetarians is to avoid having animals killed for them, but this (
https://www.birdguides.com/news/millions...terranean/
,
https://www.birdguides.com/news/millions...terranean/
) shows that even plant-farming can kill a lot of animals. Who'd imagine that harvesting olives can lead to millions of birds being killed annually?
*This image is copyright of its original author
"The olive harvest is killing millions of birds (Getty)
Millions of birds are being vacuumed up and killed during nocturnal suction olive harvesting in Spain and Portugal.
In Spain, 2.6 million birds die every year from being vacuumed, and in Portugal, 96,000 birds die per year.
Birds from northern Europe winter in these countries, and are at risk while roosting at night, according to [b]

BirdGuides

[/b].
The noise and light of the machines dazzle the birds, which are sucked into suction olive harvesting machines and killed.
"
In one case, a Russian guy who was illegally trying to collect deer antlers in Siberia, so that he could sell them in the black market, almost got killed by a brown bear, before biting its tongue off, and thus scaring him, but now, he's injured and there's a police case against him: https://www.news18.com/news/buzz/man-vs-...82055.html
In another case, a German guy who was hiking with his English girlfriend in the Carpathian mountains of southern Romania, even though they were warned by priests not to scale the mountains, got attacked by a 6-foot tall mother bear, getting his leg ripped in the process, before heeding his girlfriend's advise to punch it in the eye, which made the mother bear flee: http://www.ladbible.com/community/inspir...e-20190609
*This image is copyright of its original author
Users browsing this thread:
1 Guest(s)